Monday, April 11, 2011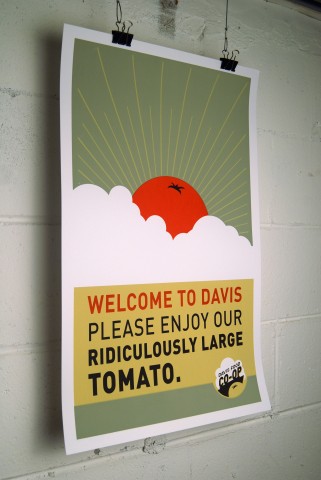 Fresh off the drying rack! 
Welcome to Davis
posters are now being sold on the
Spunk store
. Get yours fast because these juicy delights are a limited edition printing of 200! They are hand screen-printed, numbered, stamped and signed for authenticity with a whole lotta Spunk love. So go ahead, treat yourself to 25.5″x15.5″ of fresh tomato-y goodness!