Tuesday, April 12, 2011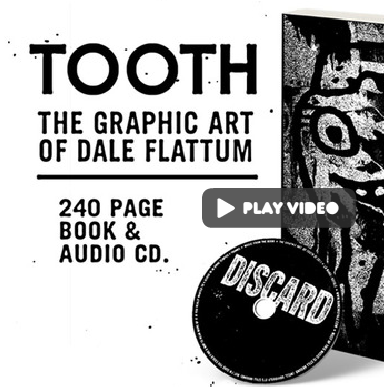 Dale Flattum has finished his book, TOOTH: The Graphic Design of Dale Flattum! Not an easy task, writing and compiling a book – congrats, friend! Now he needs a little love 'n support to professionally print and bind this 240 page book that will come with a CD filled with music. That's right, music!
Dale tells us: "It's important that this book come with SOUND, since that's the reason most of this stuff was made. So inside the book will be a CD that includes nearly every band I've ever played with; Steel Pole Bath Tub, Milk Cult, Agent Nova, The Nein, and as an added bonus…the unreleased second Novex record!"
This is the real deal, folks, so hop on board.
And if you contribute, there are things in it for you! Click right HERE to find out more!