Friday, September 24, 2010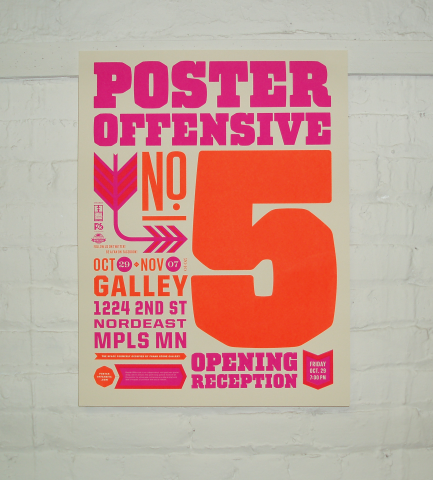 The PO5 show is just around the corner. Food catered by Chowgirls, coffee and chocolates from Equal Exchange, tunage from the Anthem Heart DJ's, and something special from Printing On the Cheap. It's gonna be a blast, y'all.
The opening reception will be 7pm, October 29th at GALLEY, the space formerly occupied by Frank Stone Gallery at 1224 Second Street NE Minneapolis. The show will run from October 29th through November 7th.