Thursday, June 30, 2011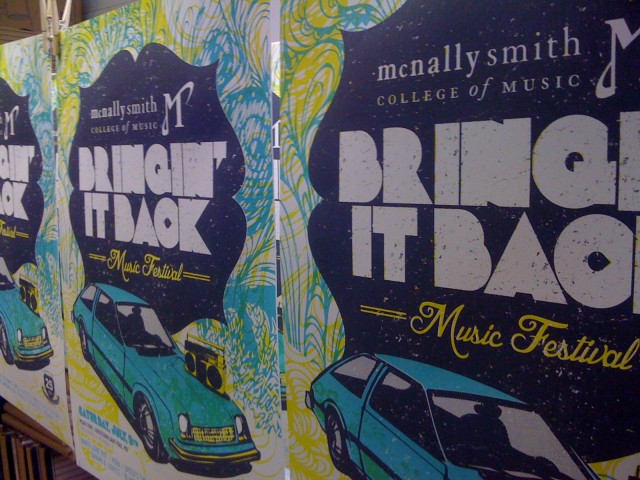 Well it's official – McNally Smith is the first paying Big Table Studio client! They commissioned BTS to design this poster for their Bringin' It Back Music Festival in Mears Park on July 9th from 3-10pm. And guess what… the music fest is free! No good sense in passing that up, now is there?
Thanks to McNally Smith for being awesome.