Thursday, March 17, 2011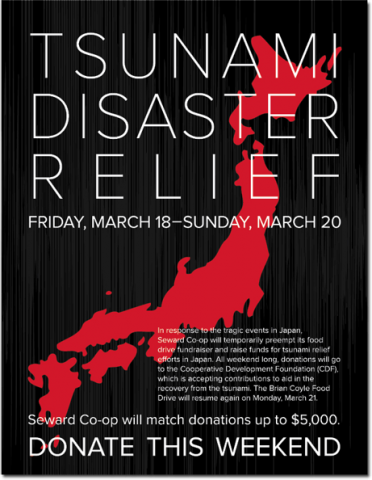 Seward Co-op is raising funds for Tsunami relief in Japan.
http://www.seward.coop/help-tsunami-disaster-relief
The Seward Cooperative Grocery and Deli is a leader in local community support and causes. They've reached a bit farther in an offering of assistance to the people in Japan. Take a look and add to the effort with your donation.